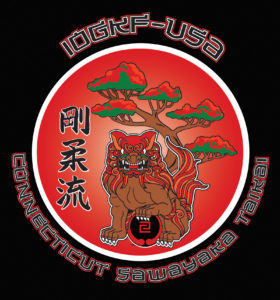 IOGKF CT Fall Gasshuku
October 1'st and 2'nd
Featuring Sensei Chris de Wet, North East Regional Coordinator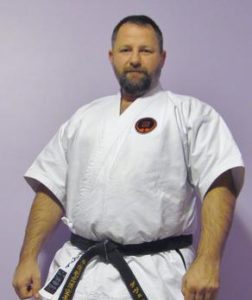 Connecticut Goju Kan welcomes Sensei Chris de Wet 6th Degree Black Belt, International Okinawan Goju-Ryu Karate-Do Federation (IOGKF), to Groton for the "2016 Sawayaka Taikai" 2-day event where students can learn from top instructors.
Day 1 – The Shiai (tournament) consists of the following divisions: IOGKF kata, Traditional kata, kubudo kata and adaptive divisions. Iri kumi ju, iri kumi go, semi knockdown and knockdown divisions. This event will include Blocker sparring divisions for the younger students. The Chief arbitrator is Chris deWet , who is the IOGKF-USA North East Regional coordinator. Head Referee is Sensei Ralph Batty, Jr., the head of CT-IOGKF.
Day 2 – The Gasshuku (seminar) takes place on Sunday, led by Sensei Chris deWet. This is open to everyone age 6 and older.
Register – You can register through the Groton Parks and Recreation online registration service: Gasshuku Online Registration Link. You should see the 'Fall Gasshuku/Shiai Karate – 142103' catalog items available for selection. There is an option for the Saturday tournament and the Sunday training seminar.
Register for both days at the same time and receive a $10 discount when registering.
Spectators Welcome: FREE admission to both days.